My Company has been operating for over ten years as a fully independent and established supplier of specialist 6×6 all terrain vehicles and drive train systems. Our sister company, All Terrain Vehicle Solutions, is the sole manufacturer and supplier of the 6×6 ATMP high-mobility platform.
We can also provide end-user vehicle solutions for the civilian and military market, ranging from light mobility vehicles, through to armoured personnel carriers (APC and specialist drivetrain systems).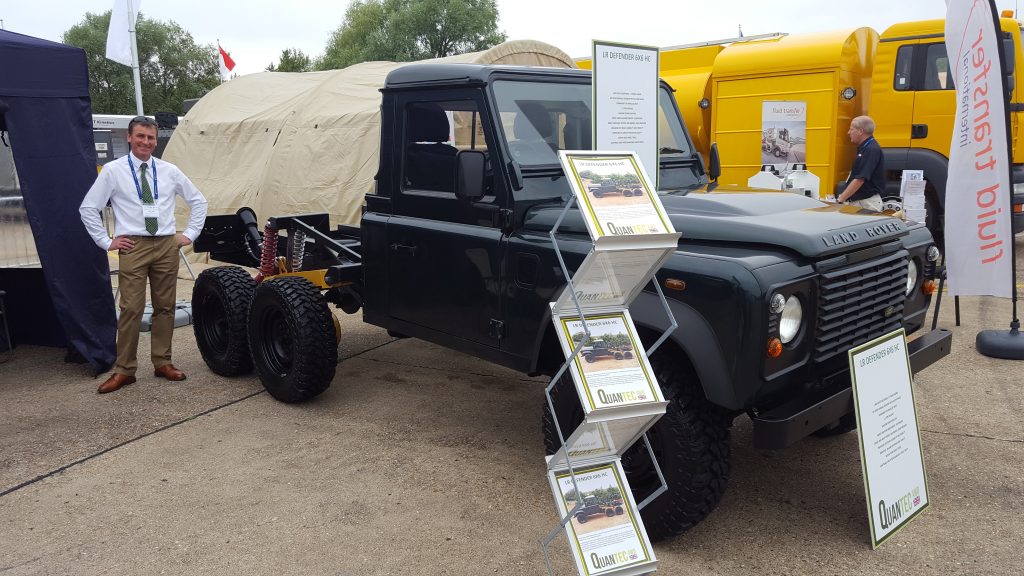 Unique to Quantec AWD, we have developed the Land Rover Defender 6×6 HC Tandem Walking Beam suspension. It consists of a heavy duty tandem axle that can be installed onto a donor 110 or 130 chassis, converting the rear axle into a powered tandem axle walking beam suspension. This system can also be incorporated onto most mainstream production line ladder-framed 4×4 vehicles.
We can supply modified vehicles and trailers to specific customer requirements, using our in-house design and production team.
Quantec AWD are a British-based private and military supplier of specialist mobile vehicle platforms, for the UK and worldwide markets. We are specialists in uprating existing vehicle assets, and providing market-leading drivetrain axles, as well as a proven walking beam drivetrain platform, to fit the world-renowned Land Rover Defender.
We work with governments worldwide in developing existing vehicle assets. An exceptional customer care programme completes the service, with dedicated programme support, full aftersales and through life support (TLS) providing peace of mind for a successful partnership.
We are a specialist supplier of all wheel drive vehicles and drivetrain systems for the UK and worldwide utility and military marketplace.
For questions about an order or for more information about our products please fill out our contact form. Alternatively, call us on +44 (0) 1404 549 850.